In a Nutshell
Everclear is not your typical psychic network. For one thing, Everclear will hand-select the right psychic for you, saving you the time and aggravation of sifting through the options. But on the other hand, you can also choose to browse their profiles at your own convenience. What's more, Everclear has lots of valuable tools, including a mood tracker on their app that'll help you keep tabs on how you're feeling and what may be setting you off.
pros
Extremely thorough vetting process
Satisfaction guaranteed
Personalized psychic selection
cons
Have to answer a couple of questions before finding a match
Psychic personal profile pages are a bit thin
No video chat option

Everclear Visit Site
Top Rated Everclear Psychics
Everclear is well-known for its talented and trustworthy advisors. But as is the case with any other platform, not all psychic readers were created equal. Finding the right reader for you is always a personal preference, and that's where Everclear really excels. Using your preferences, Everclear will help pick out the best psychic for you who uses your preferred tools and communication methods. If you prefer to select your own advisor, feel free to browse Everclear's extensive list of psychics. To give you an idea of who is on the site, here are 3 of Everclear's top psychics:
Psychic Name: Kitty D
Specialties: Love, life's purpose, enlightenment
Tools: Astrologer, tarot cards, intuitive, crystals,
Reading Style: Natural empathic ability with certified crystal healing capability
Testimonial: "Speechless. She did a really good job with my reading, she broke things down to me like I was learning Basic Chemistry all over, honest and sweet, with a motherly touch but also friendly and non judgmental. Thank you so much Ms Kitty D"- Kadijsha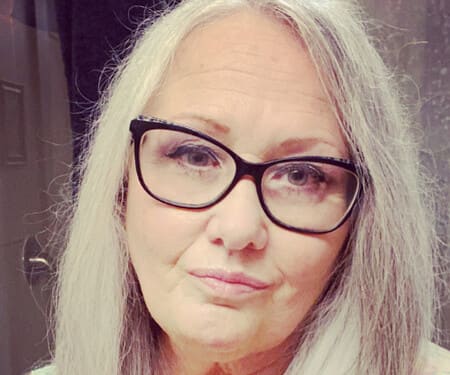 Psychic Name: Michael G.
Specialties: Love & Relationships, Money & Finances, Career, Destiny & Life Path, Lost Loved Ones, Wellness
Tools: Astrology, Numerology, Natural Abilities, Tarot, Energy reading
Reading Style: Reads energy- taps into an individual's 'frequency', always addresses immediate needs
Testimonial: "Best reading I've ever had by a long shot. I called in looking for advice on a negative energy I'm in surrounding work and Michael picked up and so many other things in my personal life that's been happening that I didn't even mention." - Dayna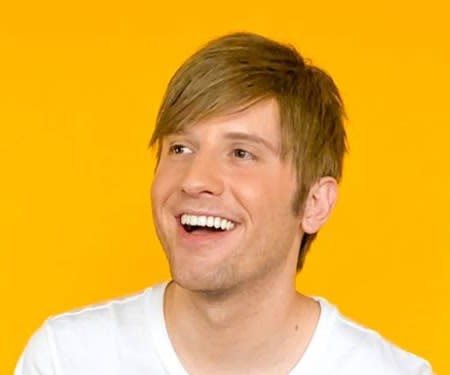 Psychic Name: Ivoire LaVou
Specialties: Love & Relationships, Destiny & Life Path, Pets, Career, Lost Loved Ones
Tools: Astrology, Numerology, Natural Abilities, Tarot, i-Ching, shell throw, auras,
Reading Style: Unbridled truth, compassion, humor, tough love
Testimonial: "Amazing!!! Her spirit is so unique and her delivery is on point!!! I love her and don't even know her. If you are looking for the best advice and for someone to keep it real, then Ms. LaVou is the one for you!! Thank you Ms. LaVou for all that you do. " - Keshia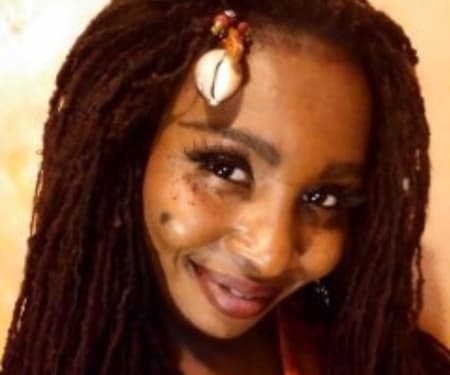 Is it Trustworthy?
Trusting an unknown psychic is something any truth-seeker should be wary of, especially with all the fake psychics running around these days. That's not something you need to fret over with Everclear. Prospective advisors are required to go through a rigorous, multi-stage screening process before they are accepted into the fold.
To begin with, psychics fill out a basic application form. Everclear requires all applicants to provide personal information, give details about their background and experience, and undergo an extensive review process. And that's not all.
From there, the applicant has to go through a phone call interview with not 1, but 2 professional evaluators from Everclear. If they successfully pass all steps in the vetting process, psychics can then create an advisor profile on the Everclear network. New Everclear psychics are closely monitored not only during their initial onboarding period, but on an ongoing basis.
Types of Psychics & Services
Everclear psychics cover the spectrum when it comes to specialties and reading tools. You can get guidance on everything, including:
Love and relationships
Destiny and life path
Career
Lost loved ones
Past lives
Stress reduction
Work-family balance
Major life changes
Pets
Life coaching
Wellness
Tools include:
Psychic
Tarot cards
Astrology
Crystals
Natural Empathic abilities
Numerology
Oracle cards
Runes
Clairsentient/clairvoyance
i-Ching
Auras
Remote viewing
Dream interpretation
And a lot more! Everclear also has a signature feature that you won't find with any other psychic reading network. The Everclear mood tracker, which can be found on their app, is an amazing tool that will help you keep track of your emotional ups and downs. It can also assist you in pinpointing triggers of negative moods, along with a better understanding of yourself and your emotional ebbs and flows. Overall, the mood tracker can help you gain mastery over your emotional state and a greater sense of self-awareness.
The mood tracker lets you rate how you are feeling on a scale of varying emotions (happy, relaxed, worried, annoyed, etc.). Once you choose an emotion, you can refine your options (happy can be refined as satisfied, carefree, peaceful, etc.). After that, you'll input various aspects of your life that are contributing to this emotional state, e.g., your career, a beloved pet, or general health and wellness, for example. Naturally, you can refine this as well.
Now comes the really cool part. After a little time of consistently logging your moods, Everclear will generate a mood chart for you with color-coded data in icons, bar graphs, and percentage formats. It's an excellent way to get a global picture of how you are feeling on a consistent basis. Note that this feature is available on their mobile app.
Pricing & Special Offers
Everclear has an introductory offer of a 10-minute call for $1.99, not a bad offer at all. On top of that, you'll receive a $10 bonus credit that you can use on calls or chat messaging. After that, you'll pay the advisor's standard rate per minute, which varies, or $1 per chat volley. This is a unique pricing structure. A volley is when the psychic responds to your message. If the advisor doesn't respond within 12 hours, your answer is free!
What Users Are Saying About Everclear
"Aria zoned in very quickly and almost surgically found the areas of discord. She gave me tangible and metaphysical things I can do. I really appreciate her help. We also laughed which was fun." - Niki February 2020
"He made me feel very comfortable as this was my first reading with a psychic. After the session, I felt even more clarity as to what path to take in life. I would definitely recommend Arttacgo." - Breanna March 2020
"Carmel is a wonderful, empathetic, and sensitive presence to connect with! She has a solid sense of respect for your needs, and also a psychic awareness of what's relevant to your inquiry." - Bea March 2020
"So amazing to be able to chat with MynJean. She knows exactly how to get your good vibrations back into place, so that your environment can relish in the light energy you share with others. She also gave me super powerful advise and confirmation." - Christina September 2020

Everclear Visit Site
Customer Support
Everclear has an FAQ section with all the basic information ready to be reviewed. You can also reach out to a representative by submitting a request via the online contact form or emailing support@everclear.com.
Bottom Line
Everclear offers a tailored psychic experience with talented readers ranging from psychics to aura readings, crystals, tarot cards, and more. Whether you are struggling with relationships, past life issues, a lost loved-one, or anything else, Everclear is the way to go.